WE LOVE LAMB!
At Baytree Farm, we are in the sheep business.  Our focus is to produce 100% grass fed lamb for the market as well as for individual customers. The Baytree flock are commercial hair sheep which we feel allows us to produce a very high quality product.
What We Do
Raise and market 100% grass fed lambs
Offer breeding stock
Sell pumpkins and fall decorations
Raise and sell hay
Provide educational tours
Open our farm to hunters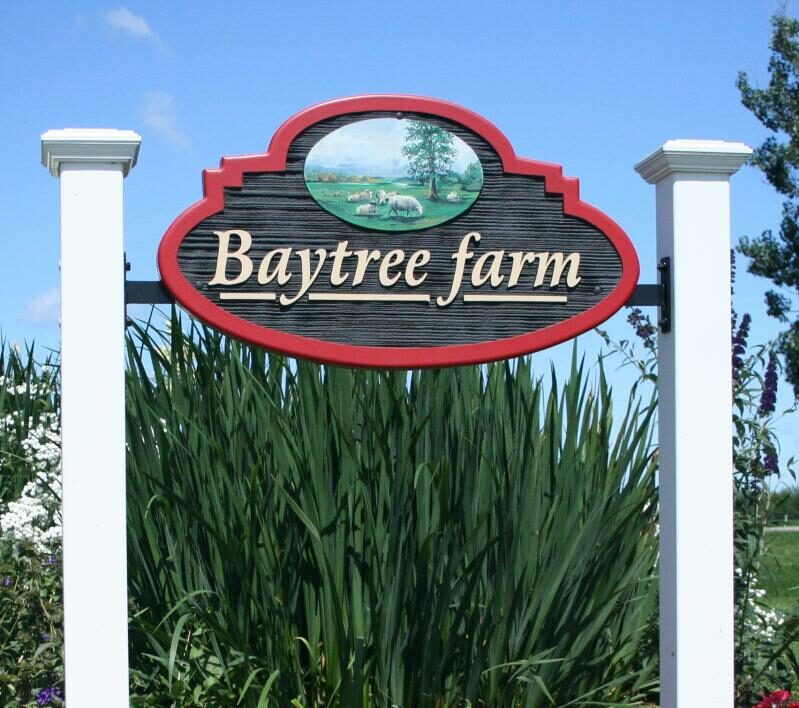 Check out the Pennsylvania Department of Economic Development Tourism Video with several shots from Baytree Farm!
Baytree Lamb
At Baytree Farm premium grass-fed lamb is our specialty! For over 2 decades we have worked to cultivate a strong, healthy flock that yields delicious flavor with the health benefits of grass-fed meats. Once you initiate the order, we will secure a date with our USDA inspected meat processor. We will then call you for payment information.
Currently we offer the following selections:
Whole premium grass fed lamb, approximately 40/45 lbs hanging weight for $9.00/lb*
One-half premium grass fed lamb, approximately 25 lbs hanging weight for $9.50/lb*
Whole 100% grass-fed mutton, approximately 65 lbs hanging weight for $7.00/lb*
Custom options: we can provide heavier lambs in either category, the price is determined by the additional weight.
(* Prices may vary due to market conditions)
Each whole premium grass fed lamb package includes: 2 legs, 2 shoulders (cut into steaks or roasts), lamb chops, ground meat, stew meat, and 4 shanks. Each lamb will vary slightly.
We are delighted to individualize your order so it is ideal for your needs.