If you have never had a lamb custom processed, it will be a special treat. The options are endless, but to give you an idea of how lambs can be processed, we have included some ideas and examples. These are all based on a whole lamb which has been cut to order resulting in approximately 40-45 lbs hanging weight. Of course, your lamb may weigh a bit more or less.
Whole Lamb For Picnics
Considerations:
One lamb will yield approximately:
2 legs
2 racks or cut into rib chops
8 loin chops
4 shanks
Ground lamb
Stew meat
Liver
Kidney
For storage considerations, this amount of meat would take up slightly less freezer space than a bushel basket.
Consider having the leg cubed for delicious shish kabob (lamb on the rod) or butterflied for cooking on the grill.
Ground lamb
Ground lamb is perfect for:
Burgers
Pita Sandwiches
Sauces
Hanging Weight
This measure represents the weight of the useable portions of the animal before cutting and wrapping.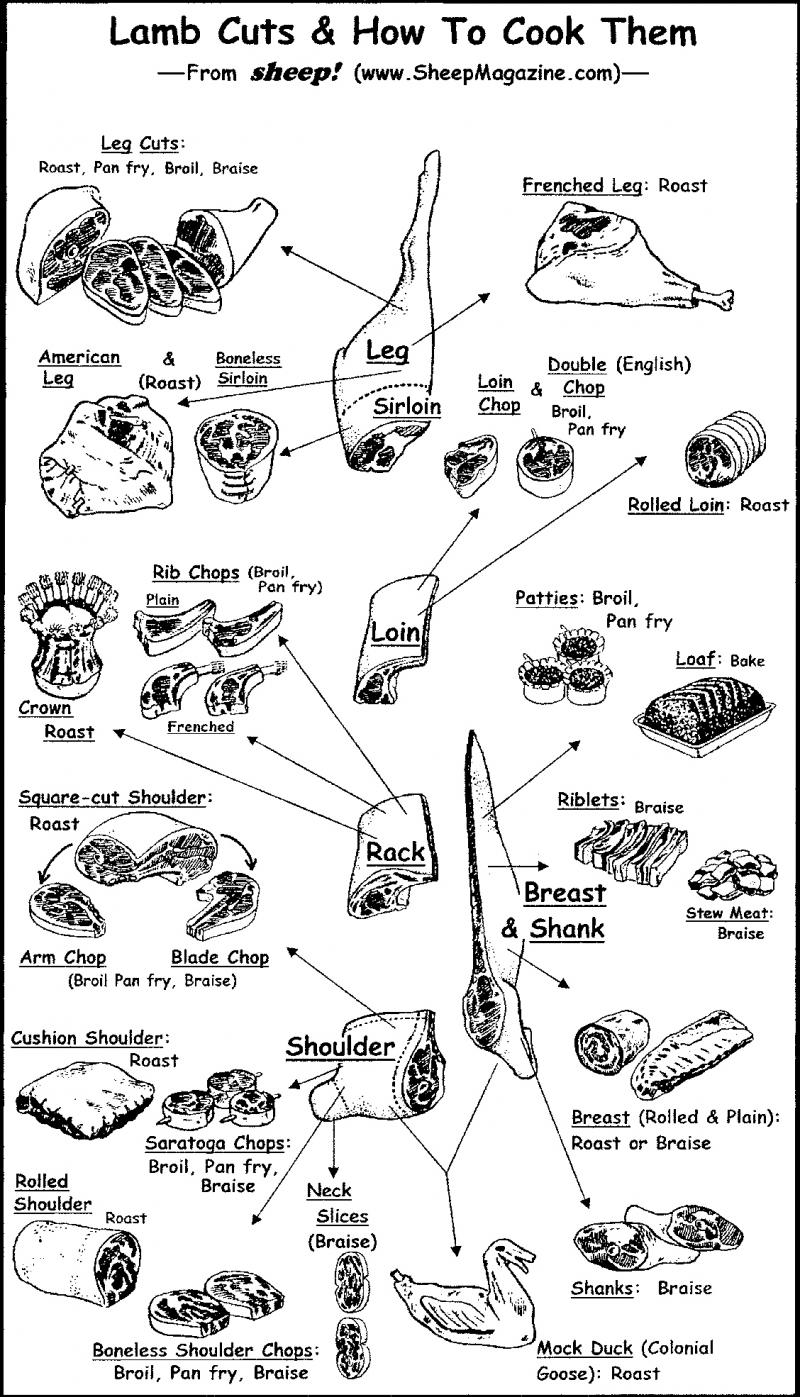 Packaging
You should consider how you would like the lamb to be packaged. If you have a family of 4, you will probably want each package of lamb to contain approximately 4 servings. Ground meat and stew meat are generally processed in one or two pound packages.
Special Requests
We to do our very best to satisfy every customer. Many people who love lamb have special processing needs. We are happy to work with our local meat processor to fulfill any special requests. Just let us know how we can help you.